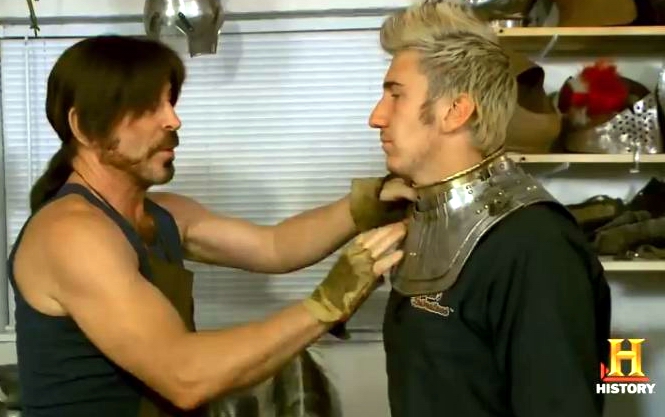 American Restoration, The History Channel: Recently, Robert and his armour were featured for a webisode on arms and armour, featuring Rick's son Tyler. Click on picture to watch this video.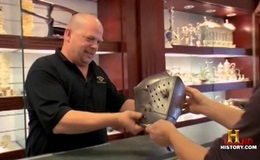 Robert and one of his real antique helmets in his collection was featured in Season 1, episode 4 of this show on the History Channel. In this set-up show, Rick cannot confirm the authenticity, but then again, Robert IS the expert on this, so he pretended he didn't know much about it and played dumb for the episode!
You can watch it on Amazon HERE.

NATIONAL GEOGRAPHIC CHANNEL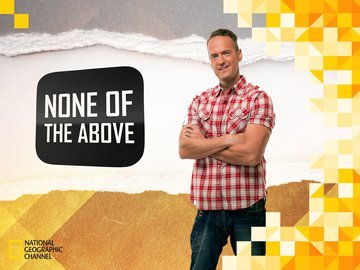 Watch for the upcoming episode on the TV show: None of the Above, where one of Valentine Armouries' suits of armour gets shot with electricity through a large tesla coil, shoot out long electric sparks of around a million volts.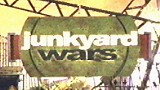 In April 2003, Rob was invited to be a medieval seige weapon specialist for 'Junkyard Wars'.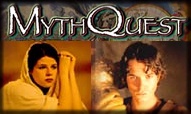 Valentines worked on this TV series in Fall/01 for the episode 'Sir Caradoc at the Round Table' They supplied armour, swords and set decoration. It has two of their friends acting in it: F. Braun McAsh, the swordmaster for the TV series 'Highlander', and long time swordfighter / actor Anthony De Longis. It was also very exciting for them to use their talents as sword fighters in a TV series.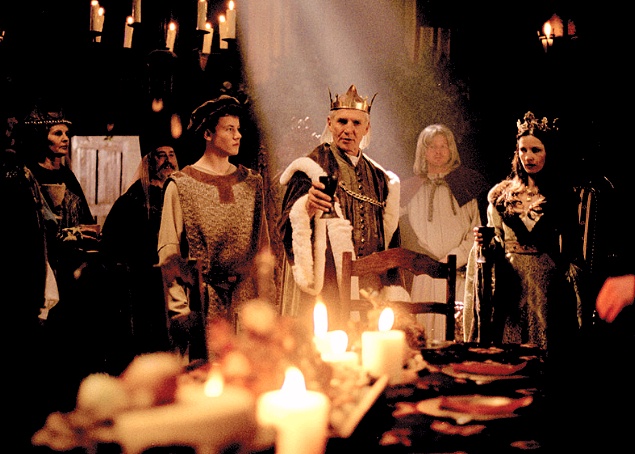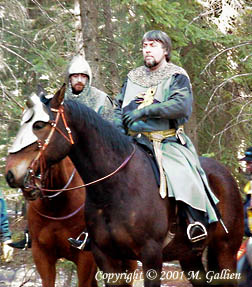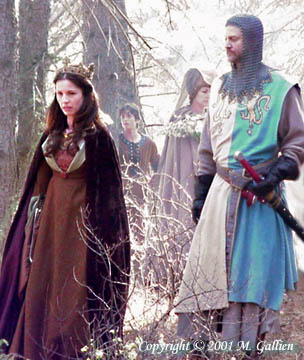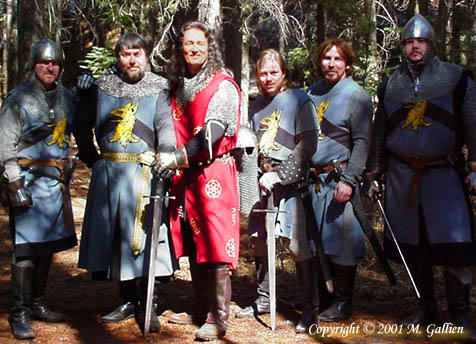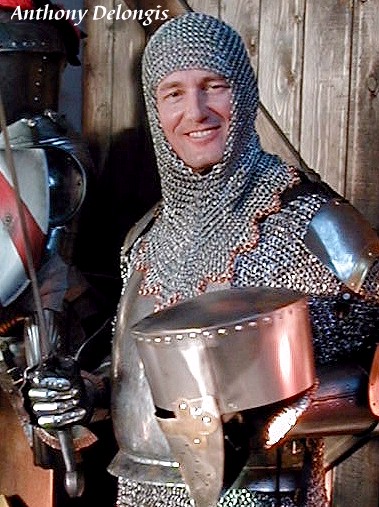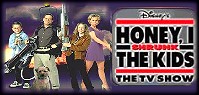 (1999). VA made or rented several items for this TV series shot in Calgary, thanks to Doug Blackie and the Gizmo prop shop. They rented a full suit of armour for at least one episode, and were asked to be swordfighting knights in a time-warp episode. They all had fun working against a giant green screen, dressing up as various warriors, and then attacking each other in various ways (...safely of course).

OTHER TV, THEATRICAL, & VARIOUS
'Stargate SG-1' (2005) bought lots of our aluminum stage wweapons and rented a complete suit of transitional armour custom-sized for a character in an episode.
For 'As the World Turns' (2002), VA rented lots of armour for set dec for a castle wedding scene.
For the 'Tournament of Kings' show at Excalibur Hotel in Las Vegas: In 1999, we created 7 full suits of high-polished armour to be displayed around the arena. We also made the suit of armour that the lead Prince character wears.
'Design Toscano' Catalog armour 1995-1999 which we made over 50 suits for during that time.
'Shaw TV' (2004) commercial where a 'Knight in shining armour' delivers flowers to a lady. For a gamer tradeshow, we made some character armour 'Jena' (2004). The buffalo helmet was used for a Manitoba TV commercial (2003).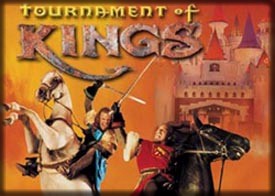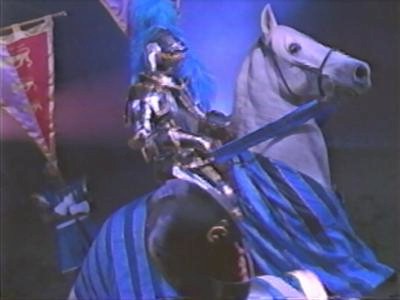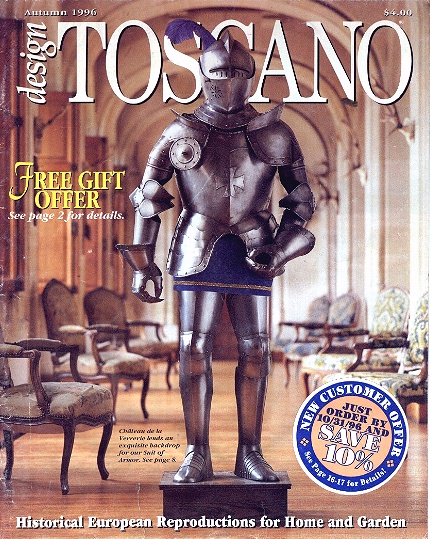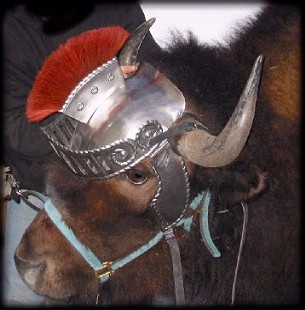 VA rented out and sold many pieces to Stratford Theater, Canada, for productions such as 'King Richard',and 'Man of La Mancha'. In Calgary, Jean-Pierre (JP) Fournier, teaches fencing at Mount Royal College, and orders from us lots of swords for students and for productions. Through him, we also work with 'Paddy Crean Workshops', 'Fight Directors of Canada', and 'International Order of the Pen and Sword'. (Early 2005) Rented some armour to American Repitory Theater for their Dido, Queen of Carthage.

Valentine Armouries
vaprivatecollections@hotmail.com


---

This page and all photos are copyrighted © by Valentine Armouries. Please ask us for permission to use these photos
for any reason other than your own personal collection. All photos are of items at our armoury.

Last modified Nov 2015
Site designed and maintained by Shiretech.net