NIGHT AT THE MUSEUM 1, 2 and 3

Producers in Vancouver and the costume department in Hollywood contacted Valentine Armouries for arms and armour for these films, and Robert supplied them with knights in armour, viking costumes, and roman soldiers. As well, Robert's personal Roman muscle cuirass was used for the character of Octavius, performed by Steve Coogan. This movie starring Ben Stiller, was so popular that they produced a sequel in 2008, and are working on another for 2014.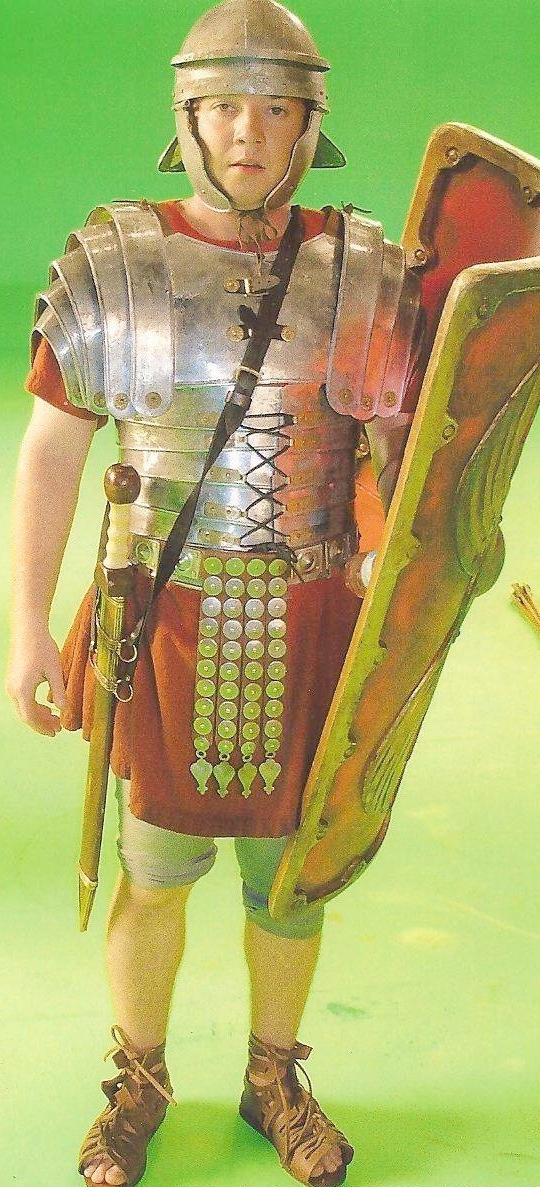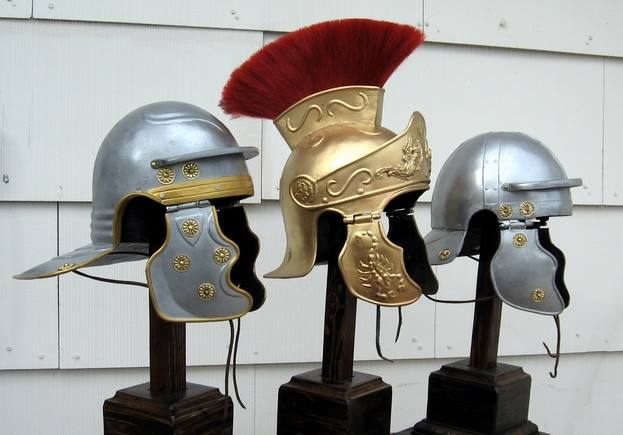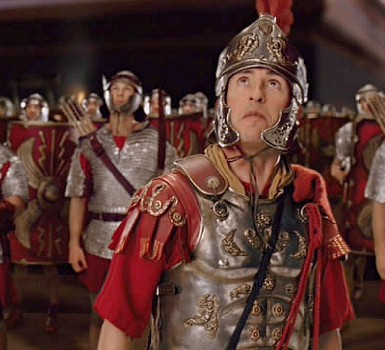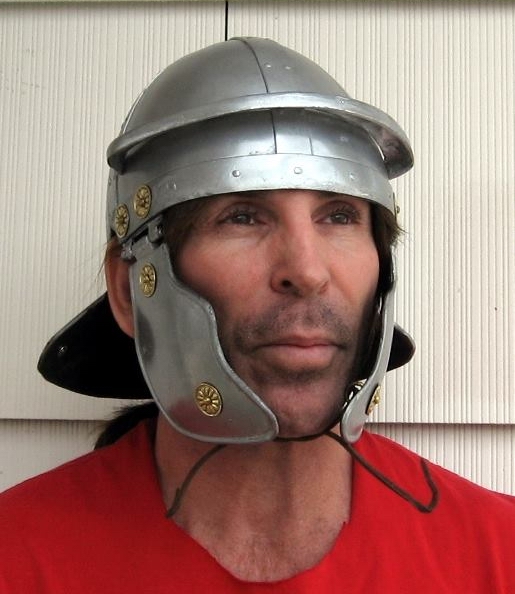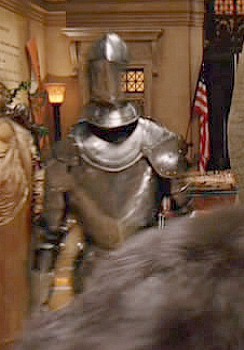 UNDERWORLD 3 : RISE OF THE LYCANS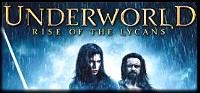 Robert made steel armour for the lead female character, Sonja, played by Rhona Mitra. This movie is centered on the feud between the race of aristocratic vampires and their onetime slaves, the Lycans.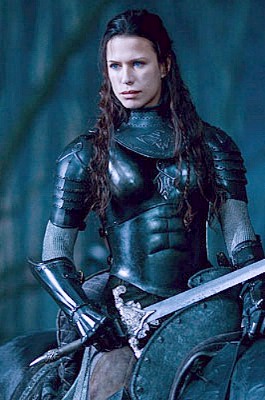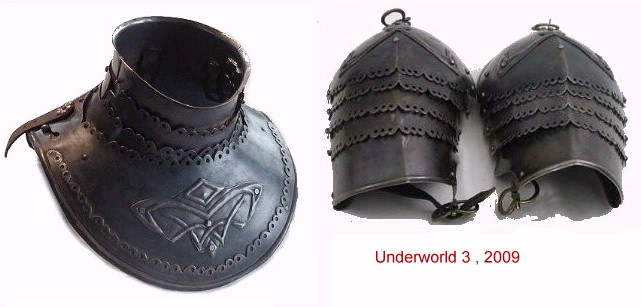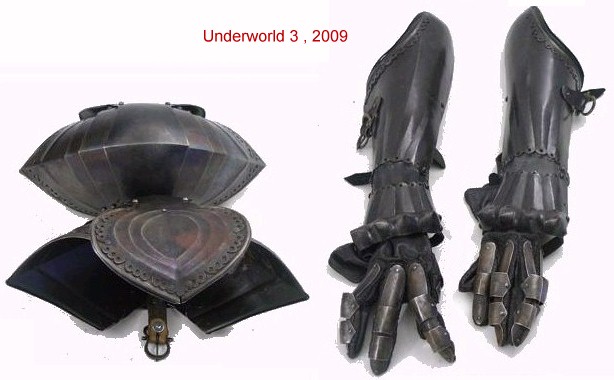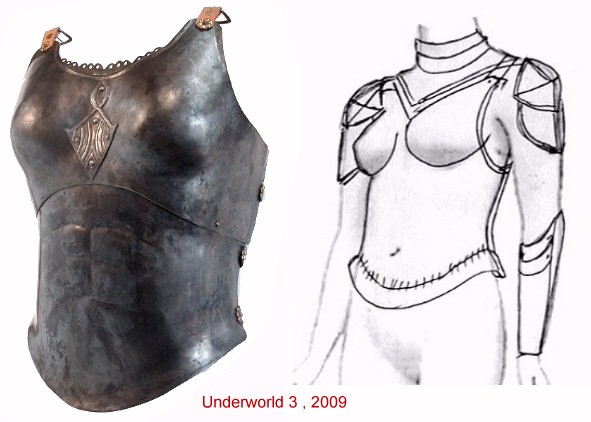 Valentine's made some specialty armour pieces and props for this movie about a space craft crashes into the time of the Vikings, A futuristic soldier must find allies among the Iron Age warriors to battle an off-world monster. Starring James Caviezel, and John Hurt.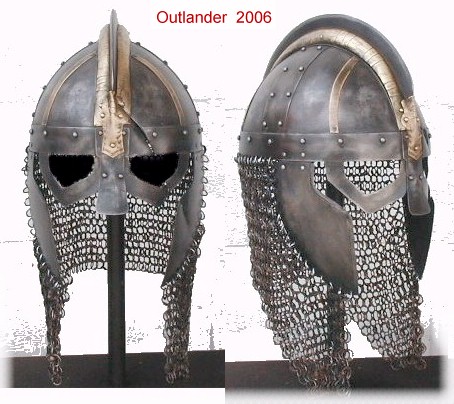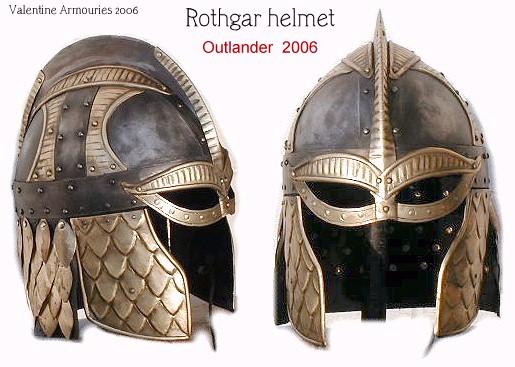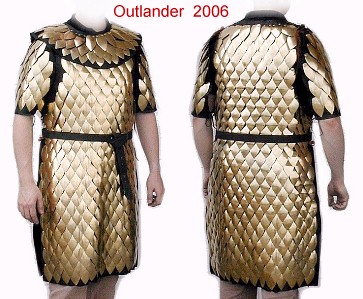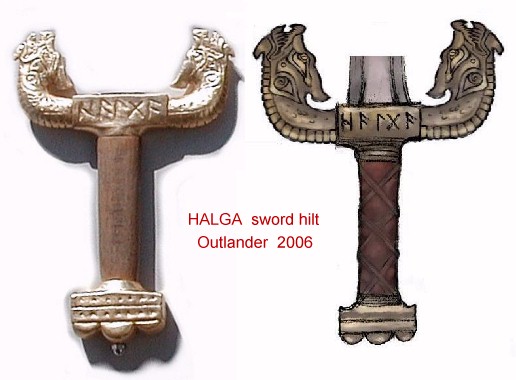 Valentine Armouries created steel body armour, shields, and weapons for this movie based on the popular computer game.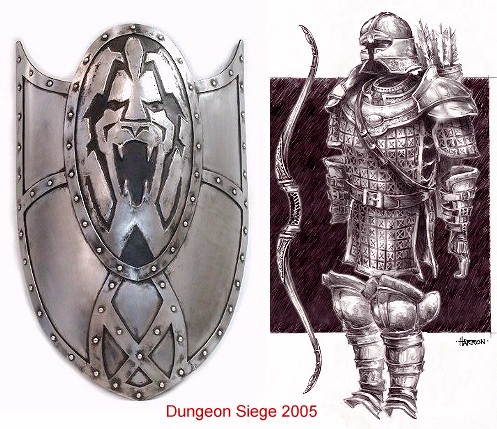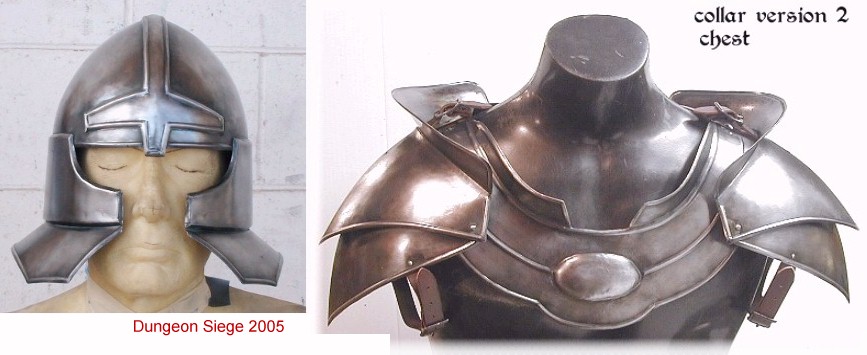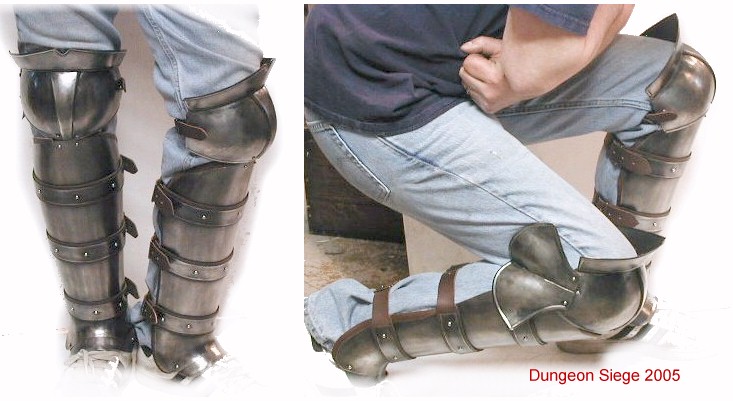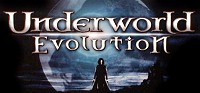 Valentine's created some unique helmets, body armour, and even 3 complete horse armors in embossed steel, working with Dan Sissons (props), and Wendy Partridge (costumes). Robert was also contracted to make the 'Death Dealers' armour. This movie is another Underworld sequel about vampires and Lycans.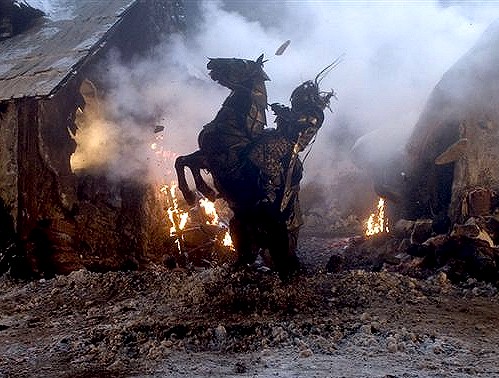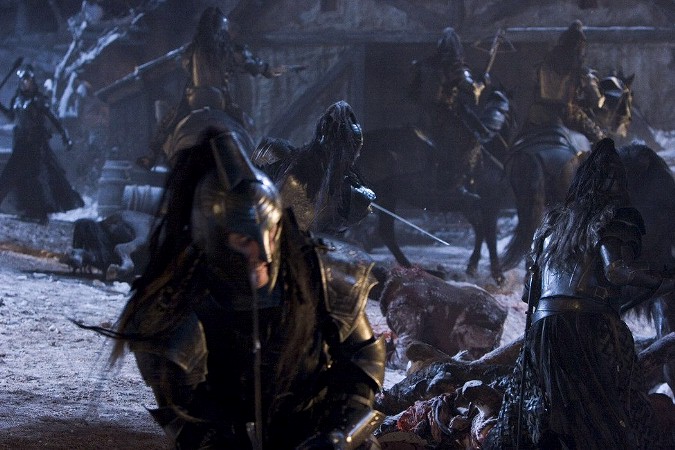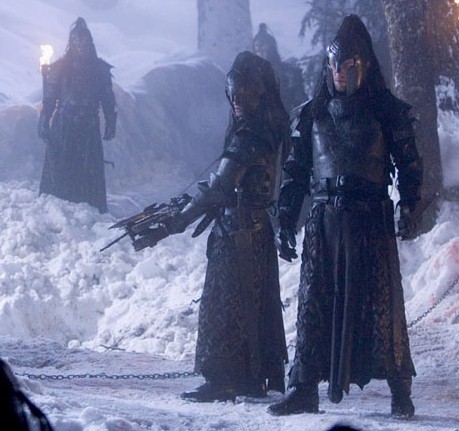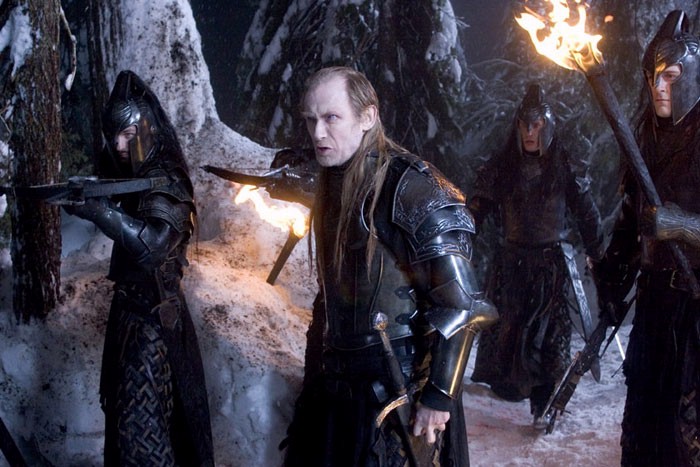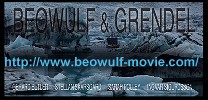 Valentine armouries made 40 helmets, shields, swords, scrams, daggers, spears, belts, and full chainmail; As well as historical viking armor in lamellar (aluminum) and smaller scale armor. Valentine's thanks Debra Hanson (costume designer) for her trust in them and for being great to work with on this project. The Beowulf and Grendel movie stars Gerard Butler. Click the pic to the right to visit the official site.
"These are really, really great. Tell everyone how talented, esp. Rob , we think you all are !!! " - Debra Hanson, costume designer, 'Beowulf and Grendel'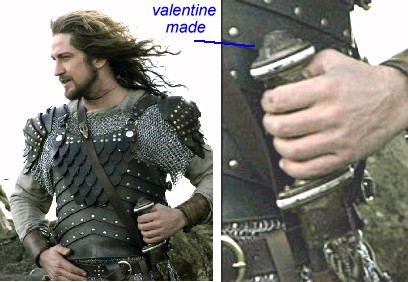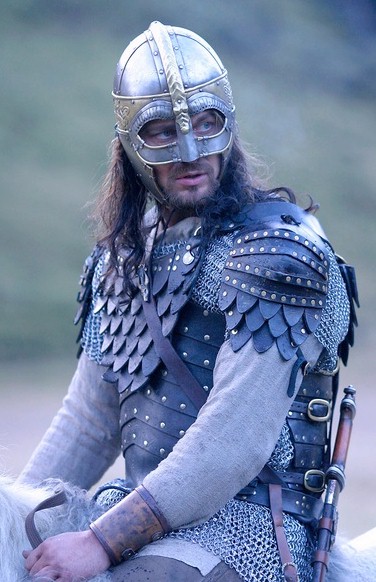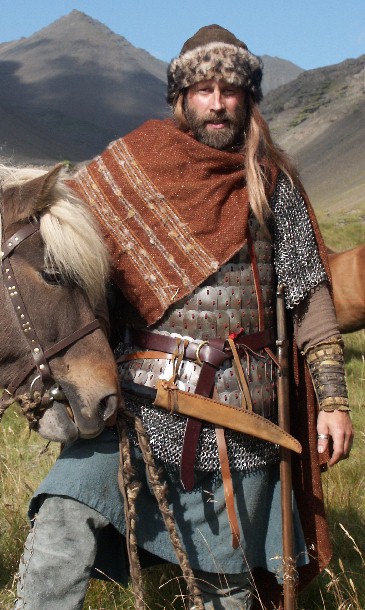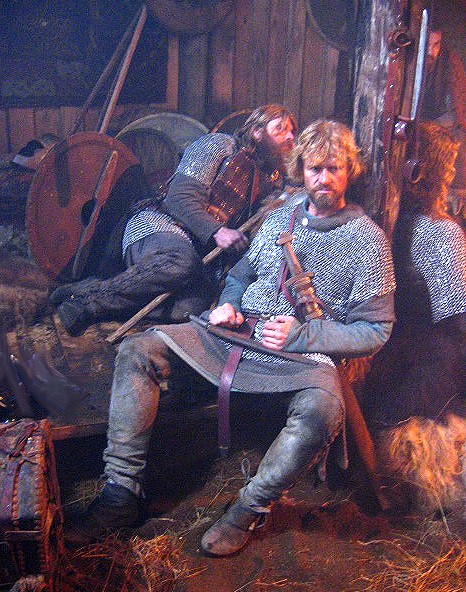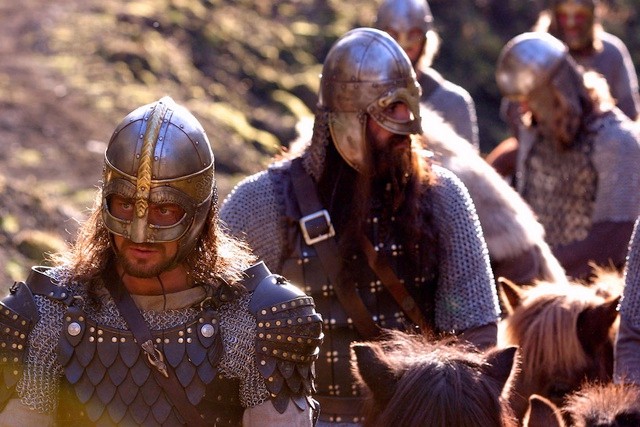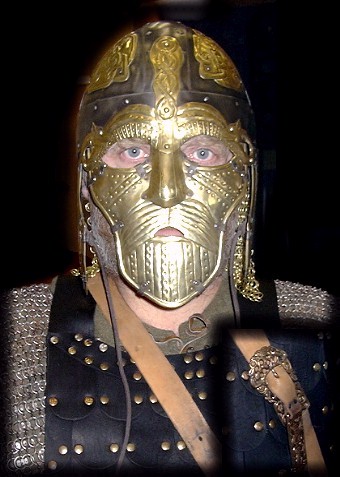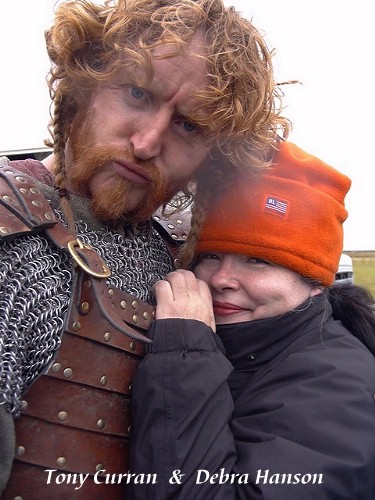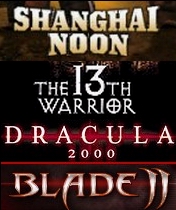 For 'The 13th Warrior' (1999), VA rented a few helmets, chainmail, and unique pieces.
In 'Dracula 2000' (2000) VA rented several suits of historical armour for set dec in Draculas mansion. Robert also made the steel death mask (before and after movie-use pics), and the world's largest piece of chainmail curtain (13' x 23' handmade) for the vault scene.
For 'Shanghai Noon' (2000) VA worked with Jimmy Chow to make swords , spears, and axes to his specifications. This stars Jackie Chan and Owen Wilson
For 'Blade II' (2002), VA made some of the costumes including the samurai-like 'Snowman'. This stars Wesley Snipes.
For 'Scooby-Doo 2' (2004) movie, VA privided a full suit of armour.
VA rented eight full suits for 'Stay tuned' (1992), with John Ritter and Eugene Levi.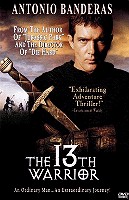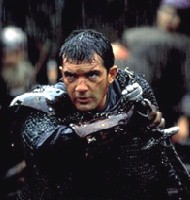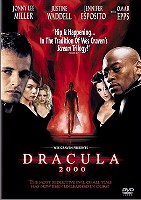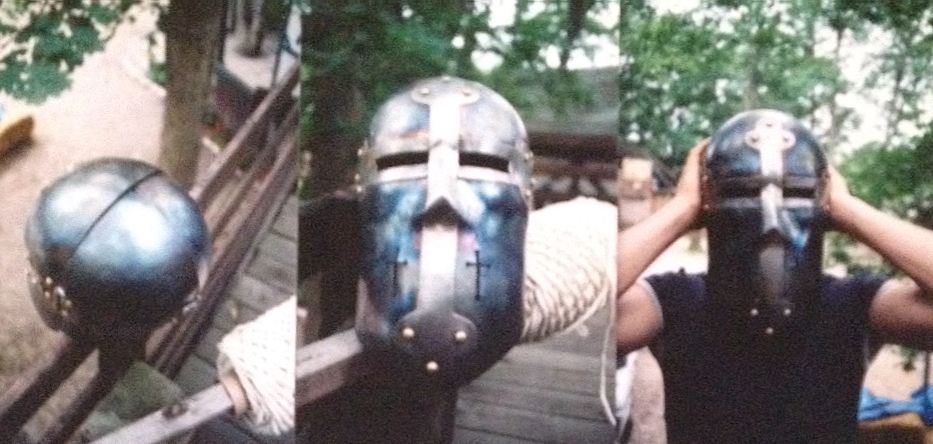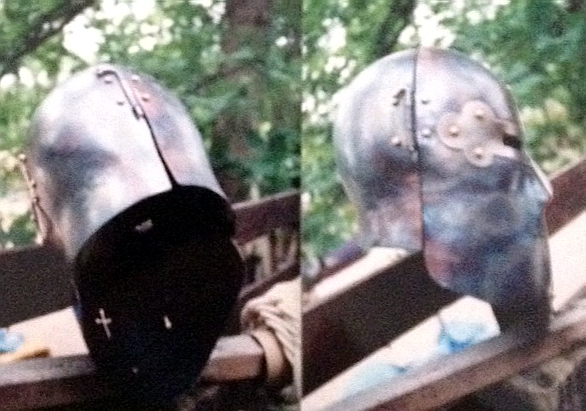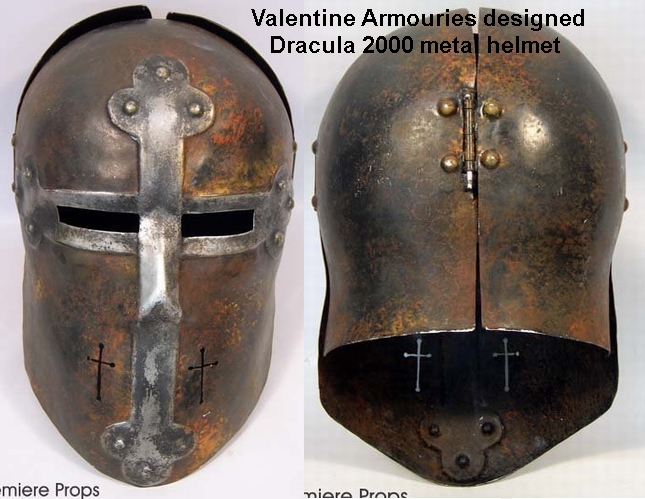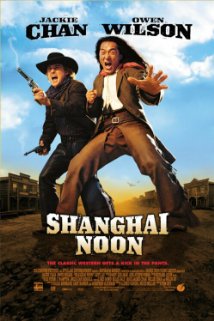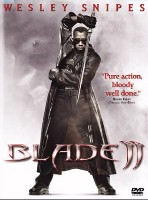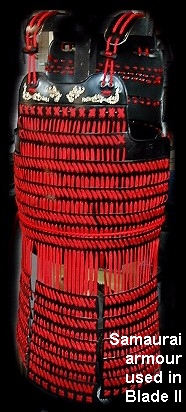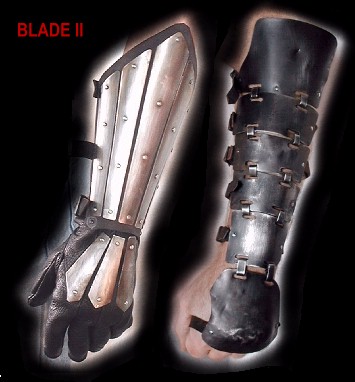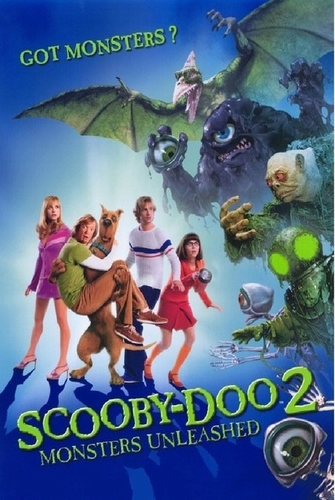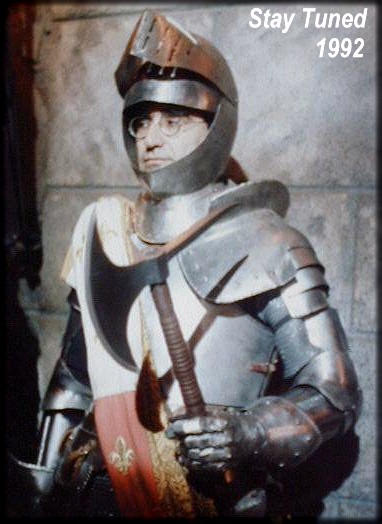 VA supplied 40 helmets, and over 30 chainmail vests. They also rented lots of set dec items like shackles, trunks, barrels, wood goblets, etc. Thanks to Zoya, and Carmelita. Earthsea is a fantasy piece based on two Ursula K. Le Guin novels, 'A Wizard of Earthsea' and 'The Temples of Atuan'.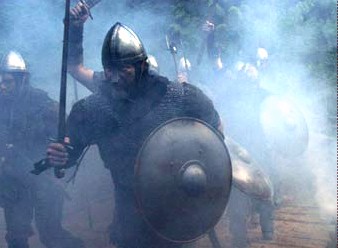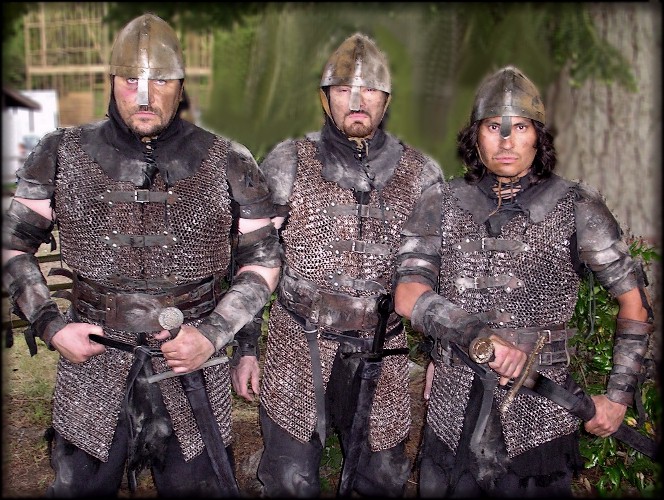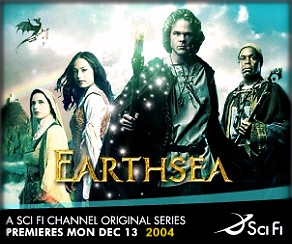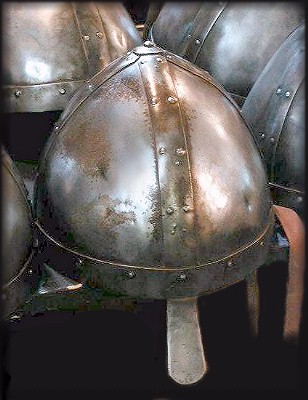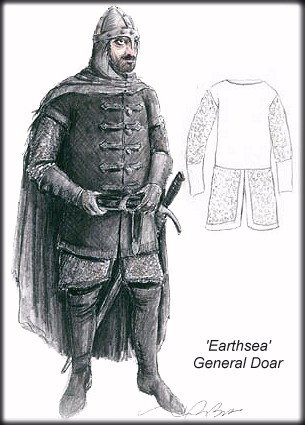 Valentine Armouries
vaprivatecollections@hotmail.com


---

This page and all photos are copyrighted © by Valentine Armouries. Please ask us for permission to use these photos
for any reason other than your own personal collection. All photos are of items at our armoury.

Last modified Nov 2015.
Site designed and maintained by Shiretech.net